The Division of Systems Research (DS) aims to develop key technologies contributing to sustainable a nd ecological society, such as advanced energy conversion, transmission, and utilization technologies, bioremediation and substance synthesis using microorganisms, energy and environmental impact assessment methods from various points of view. For the effective use of these technologies, the DS also carries out leading- edge researches on wireless communication system and urban traffic management system, etc.
Conversion Systems Section
This section is engaged in research aimed at the creation of high-efficiency, cutting-edge energy conversion systems. This includes the development of power generation and storage systems that utilize minute amounts of hydroelectric power, the improvement of coal-combustion technologies, the conversion of waste-material energy for use as a resource, and the measurement of thermofluid phenomena using pressure- and temperature- sensitive paint.
Energy and Environmental Engineering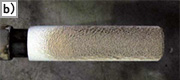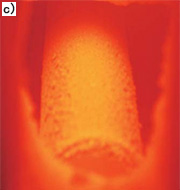 show member
hide member
Member
Development of Highly Efficient Energy Conversion Technologies for Global and Local Environment
Development of Energy-Saving and Low Environmental Impact Technologies for Ironmaking Process
Environmental Thermo-Fluid Systems
Member
Study on High-Thermal-Efficiency Detonation Engines
Application of Detonation Engines for Space Propulsion Systems
Detonation combustion and its application to energy conversion devices
Network Systems Section
The Network Systems Section is pursuing cutting-edge researches, such as planning and control method of energy system connecting various electricity/heat sources and d emands, future visons of environmentally sustainable urban transportation system and its optimum management, and wireless communications necessary for realizing such infrastructures.
Wireless Systems
We investigate and develop a wide variety of wireless communications that are essential for the realization of an environmentally friendly sustainable human society. Our research covers basic theories to real applications, focusing especially on the total optimization of sensing and control in large-scale systems with wireless communications, which is required in energy/industrial systems, ITS (intelligent transportation systems), and disaster support systems. From the viewpoint of communications media, our scope includes not only radio waves but also optical wireless communications, power line communications, and more.
show member
hide member
Member
Wireless Communications and Their Applications for Green Systems
Wireless Communication Systems and Networks for Smart Community
Wireless Communications for Reliable, High Capacity and Sustainable Access Networks
Energy Systems
Member
Development of Planning and Control Method of Electric Power System in Consideration of Diversity of Energy Resources and Demands
Visiting Faculty
Packaging Technology of High Voltage Power Devices for Electric Power Systems and Apparatus
Transport System
Towards the realization of an environmentally sustainable transportation system considering the widespread use of autonomous vehicles in the near future, we propose that future visions of urban transport systems should explicitly consider the constraints of envir onmental impact and energy consumption, and de - velop and evaluate transportation policy measures based on a rigorous under - standing of individuals' travel behaviors. Our research topics include the efficiency of the use of electric vehicles, counter - measures to reduce traffic accidents, optimum management of urban road traffic using autonomous vehicles, and fulfillment of the mobility needs of mountainous rural communities.
show member
hide member
Member
Design of Environmentally Sustainable Urban Transport System
Modeling Travel Behavior and Evaluation of Transport Systems
Circulation Systems Section
The Circulation Systems Section develops various key technologies related to ecological material conver- sions and circulation, and also assesses such technologies when they are deployed in society and develops the necessary assessment methods. Furthermore, the section is pursuing research and development on technologies that reduce environmental impact, recycling technologies, circulation systems of renewal materials, and other technologies that contribute to reducing the consumption of resources.